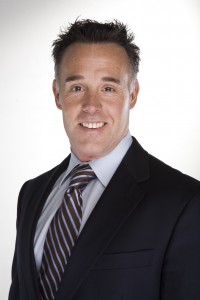 Future Industrial Technologies (FIT), one of the largest injury prevention companies in North America has recently certified Dr. Kevin Polzin of Bellevue, Washington as an Injury Prevention Specialist (IPS).
FIT via their proprietary Backsafe® and Sittingsafe® injury prevention workshops has a corps of highly trained and certified Injury Prevention Specialists to help large and small companies reduce sprain/strain injuries in the workplace.  For several decades, musculoskeletal disorders such as neck, back and shoulder injuries have  been the primary source of high workers' compensation costs.
Kevin Polzin DC DNM DAAMLP, is the Certified Workplace Injury Prevention Specialist (IPS) for Future Industrial Technologies in the Puget Sound. FIT and Dr. Polzin are here to help large and small companies prevent costly ergonomic injuries and the significant costs associated with musculoskeletal related workers' comp claims.
For more information on FIT please visit www.backsafe.com or to make an appointment with Dr. Polzin visit www.bellevuepaininstitute.com.