Meet Our Care Team
Our dedicated team of providers has decades of combined experience to help you achieve your goals by creating a personalized plan for your specific condition.
Providing a warm and healing atmosphere, we take the time to truly understand each patient while thoroughly educating them along the way. We have found that when patients have a deep understanding of their condition and proposed treatment plan, they also hold the key to a long-term, sustainable recovery.
We specialize in treating the pain and symptoms resulting from degenerative arthritis, bulging discs, degenerative disc disease, sciatica, Peripheral Neuropathy, large and small joint pain muscular tears and spinal facet stenosis.
Our proven model of incorporating modern medical pain relief procedures with a natural medicine mindset allows us to incorporate therapies such as spinal manipulation, non-surgical spinal decompression, stem cell therapy, physical rehabilitation and varying levels of light and laser therapies to quickly resolve acute and chronic nerve, disc and joint pain.
THE TEAM
---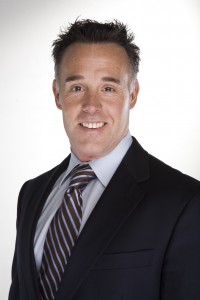 Dr. Kevin L. Polzin – Bellevue & Seattle
Kevin Polzin, DC DAAMLP
Palmer College of Chiropractic – 1991
Fellowship State University of New York Medical School, Spinal Biomechanics and Trauma(c)
Diplomate American Academy of Medical Legal Professionals
Dr. Polzin's passion for the healing arts started in his early childhood. With the original desire to become a cardiac surgeon, his plans changed drastically during his Pre-Medical studies at the University of Alberta. His father experienced a very serious accident that left his with no sense of small or taste, vertigo, tunnel vision and tinnitus. After many months of conventional medical care, exploratory neck and surgery were offered as the only medical options for relief. Following the determined encouragement of a family friend, Dr. Polzin's father was evaluated and treated by a chiropractor, proving to be the long-awaited help he needed. He regained his vitality after the pressure from his spinal column was relieved from a mal-aligned upper cervical vertebrae and he continues to live a symptom-free life. In the wake of his father's conservative care, Dr. Polzin has dedicated his life to utilizing a least-invasive philosophy first and proudly serves as the care director and leading chiropractic physician for two clinics.
Serving the healthcare community since 1991, Dr. Polzin is a Cum Laude graduate of the prestigious Palmer College of Chiropractic in Davenport, IA. After 16 years of successful practice in Mill Creek, WA, he took a sabbatical in 2007 to attain additional advanced training. His objective was to gain further understanding of the nervous system and how different spinal disorders affect the function of the body. Dr. Polzin studied neurology, pain management, spinal decompression, peripheral neuropathy and advanced education in medical nutrition.
In early 2009, Dr. Polzin returned to active practice in downtown Bellevue, WA to help those suffering with severe neurological conditions utilizing revolutionary non-invasive treatment protocols that offer results without drugs or surgery. He is still consistently looking to advance his knowledge in the area of spine and joint pain and is currently a sitting candidate for the distinction of Fellow of Spinal Biomechanics and Trauma from State University of New York Medical School.
Additionally, Dr. Polzin has attained advanced training in Stem Cell Regenerative Medicine through the Cell Surgical Network and is committed to providing leadership and the most current education about the realities of Stem Cell Medicine with a foundation of research based results. Dr. Polzin is currently hosting monthly educational seminars, providing the most recent, unbiased information on regenerative medicine.
Dr. Polzin has established highly effective treatment parameters for difficult cases including chronic pain syndromes, reflex sympathetic dystrophy as well as injuries and symptoms related to brain injury and stroke. He states that his highest calling is giving life back to the lifeless, turning hopelessness into personal empowerment, transforming fatigue into energy and replacing pain with thriving health.
Regularly attending continuing education workshops, seminars and courses, Dr. Polzin strives to understand the latest research, enabling him to provide the best possible care for his patients.
Read Dr. Polzin's Curriculum Vitae
---
Dr. Gregory Cofano – Seattle
Gregory Cofano, DC DIBCN
Palmer College of Chiropractic – 2009
Board Certified Chiropractic Neurologist
Diplomate International Board of Chiropractic Neurologists
Dr. Cofano knew that neurology and the complexities of the nervous system was his passion since his first neuroscience course at the University of Pittsburgh. After earning his Bachelors of Science, he went on to graduate cum laude from Palmer College of Chiropractic in Port Orange, Florida where he eventually became an assistant Professor of Clinical Sciences for six years. He has continued his quest for knowledge and understanding of the human nervous system and has completed the distinction of Chiropractic Neurologist through Northwestern Health Sciences University.
While teaching at Palmer College in the clinical sciences department Dr. Cofano had roughly 15 student clinicians working under his license and supervision. Dr. Cofano has presented original research at prestigious national conferences covering topics such as implementing evidence-based concepts in chiropractic education and developing student understanding on billing and coding topics at the Association of Chiropractic Colleges Educational Conference and Research Agenda Conference in Washington, D.C.
Dr. Cofano has published multiple peer-edited scientific journal publications on topics such as neuropathy, renal cell carcinoma, spina bifida, and Arnold Chiari malformation. While at Palmer he went on to receive advanced education in evidence-based clinical practice, permanent impairment ratings, MRI interpretation, personal injury cases, electrodiagnostic medicine, and chiropractic neurology.
With his specialized training in chiropractic neurology and electrodiagnostic medicine, Dr. Cofano specializes in treating spine pain, herniated or bulging discs, neuropathy, radiculopathy, sciatica and other neurological diseases. Dr. Cofano has years of experience in electrodiagnostic testing for neuropathy and radiculopathy and has been a former Director of Electromyography at a large multidisciplinary medical clinic in Daytona Beach, Florida. This background has made Dr. Cofano an excellent team member at Bellevue Pain Institute where he continues to uphold the highest level of professionalism and innovation when it comes to the most valuable asset, the patient.
Dr. Cofano believes that no provider should become stagnate and complacent with patient care. He also believes that treatment plans need to be individualized and personalized with constant attention to their progress and functional improvement. He is passionate about restoring function back to those who are neurologically impaired. By regularly attending seminars, educational courses and obtaining further education, he commits himself to patients improved health.
---
Dr. Eileen M. Newton – Bellevue & Seattle
Eileen Newton DNP, ARNP
Maryville University – 2014
University of Washington – 2003
Dr. Newton provides personalized medical care for Bellevue Pain Institute as a Board Certified Doctor of Nursing Practices specializing in adult medicine.
Dr. Newton trained at University of Washington and has a vast level of surgical and medical care experience most recently as the staff doctor for The Boeing Company, the Medical Director for Evergreen Recovery Centers and surgical services in the operation rooms of Providence Medical Center. She has also enjoyed past occupations as the Clinical Educator for Orthopedic, Neurology and trauma surgery departments of Lee Memorial Health System and also served as the Safety Education and Quality Assurance Specialist for Surgery Services for Lee Memorial Health System in Fort Myers, Florida.
Dr. Newton has taken to the specialty of regenerative medicine and is the care director providing research-based cellular therapies for our patients suffering with orthopedic conditions at Bellevue Pain Institute.
Throughout her medical practice experience, Dr. Newton has valued each patient's personal story and desires to help serve our patients in both their overall health and pain management.
Dr. Newton loves to bring laughter and kindness to her medicine treating all patients with the care, love and kindness she brings to her family as a loving wife, mother and grandmother.
---
Dr. Cameron Bigge – Bellevue
Cameron Bigge, DC
Palmer College of Chiropractic – 2011
Dr. Bigge is proud to be a team member at Bellevue Pain Institute. He has studied extensively in the field of human anatomy, physiology and biomechanics. Dr. Bigge attended Washington State University and earned a Bachelor of Science degree in Kinesiology, graduating in December 2007. In the spring of 2008 he enrolled at Palmer College of Chiropractic in San Jose, California for his Doctor of Chiropractic education, graduating in June 2011. Dr. Bigge worked as a Chiropractor in Whatcom and Skagit Counties for 5 years following his graduation.
Regularly attending continuing education workshops, courses and seminars that enables Dr. Bigge to provide the best possible care for his patients. He successfully completed certification courses in Chiropractic BioPhysics, MyoKinesthetic Technique seminar, KDT decompression table seminar, graduate of Leadership Skagit class of 2015, Landmark Forum and Landmark Advanced Course graduate, premier professional, leadership and personal development organizations and programs.
Dr. Bigge has been involved with chiropractic care since elementary school, when, for nearly 2 years he suffered from constant headaches. After exhausting all options with no permanent relief of his headaches, his parents brought him to a chiropractor, "the last resort effort". The chiropractor prescribed chiropractic adjustments at 3 times per week for 3 months along with massage therapy. By his first re-examination, young Dr. Bigge was feeling relief from his headaches unlike anything he had experienced. By the end of his prescribed care, Dr. Bigge's headaches were completely gone. He got his childhood back, free from the debilitating headaches! Chiropractic care had such a positive impact on Dr. Bigge's life that at age 16 he decided to become a chiropractor. He continues to receive chiropractic adjustments and care that allows him to enjoy an active lifestyle of outdoor activities like hiking, skiing, snowboarding, backpacking, climbing and mountaineering. He believes the four essentials to a healthy human body are water, air, food and chiropractic care.
---
Michelle Cofano RN – Bellevue & Seattle
Michelle Cofano, RN
Bachelor's of Registered Nurse – BSN
Michelle knew that nursing was her calling since caring for her ill father as a teenager. After earning her degree in Natural Science she decided to pursue her Bachelor's degree as a Registered Nurse. She started her career in the Cardiology and Emergency Services departments at the University of Pittsburgh Medical Center, a large Level I trauma center in Pittsburgh, PA. From there she relocated to Daytona Beach, FL, where she played an integral role in opening a Chest Pain Clinic alongside the Chief Medical Officer at Halifax Medical Center, a Level II trauma center. In turn, she helped obtain a chest pain certification for that center. She coordinated Heart Disease symposiums and developed several presentations where she would speak on behalf of heart disease to raise awareness and educate the staff. Michelle also participated in several evidence-based studies to enhance research and improve cardiology outcomes for patients.
When the opportunity to move to Washington arrived, Michelle was more than happy to relocate to be closer to family and to fulfill her dreams of moving out west. After her arrival she became a Case Manager for Blue Cross Blue Shield while serving the Boeing population. This opportunity gave her a complete picture of how to serve patients as a Case Manager whether in the community, acute care setting or related to insurance. She uses this experience to help patients across a continuum.
Michelle believes that it is her duty to advocate, educate and empower patients to ensure their wellness. She understands the difficulty with health navigation and has spent her career trying to help patients grow, learn and overcome these barriers. She helps patients actively participate in their own care which drives their results. Michelle is dedicated to high patient outcomes, excellence in her field, acting with integrity and above all, helping and advocating for patients. She believes that educating patients to achieve a knowledgeable understanding about their health is the key to wellness.
---
Kaitlyn Burnette DC – Seattle
Kaitlyn Burnette, DC
Palmer College of Chiropractic – 2017
IASTM Certified
Dr. Burnette's passion for chiropractic started at an early age of 14 when she was swimming competitively for her local club team in North Carolina and injured her shoulder. Hesitant at first, her teammates convinced her to go see a Sports and Family Chiropractor after several unsuccessful attempts at physical therapy and pain medications; surgery was not an option she wanted to pursue at such a young age. Her chiropractor kept her competitive in the pool all throughout high school and at Campbell University, a Division I college where she obtained an athletic and academic scholarship. That same chiropractor was her source of inspiration to become a chiropractor herself to help show people that conservative care can have monumental impacts.
She obtained a Bachelor of Science degree in Exercise Science and focused many of her classes around athletic training and rehabilitation, and then went on to Palmer College of Chiropractic in Port Orange, Florida where she focused on sports chiropractic and rehabilitation, earning a certification in IASTM with SmartTools and knowledge in KT taping and myofascial release techniques as well. During her time at Palmer, she worked with many local college athletes, triathletes, and swimmers of all ages as she was an Age Group Coach for a local club team there. She knew she wanted to continue working with a health conscious and active community, and the Pacific Northwest seemed like the perfect place to continue her journey. Maintenance chiropractic care, soft tissue, and laser treatments have allowed Dr. Burnette to be an athlete her entire life, continuing to enjoy recreational swimming and CrossFit, as well as adventuring through the Washington outdoors with her Great Dane pup, Moose.