Meet Our Team
Our dedicated team of providers have decades of combined experience to help with you achieve your goals by creating a personalized pain relief plan for your individual needs.
We have an leading edge model incorporating modern medical pain relief procedures, spinal manipulation and rehabilitation, non-surgical spinal decompression, cold laser low level light therapies and advanced deep tissue CLASS 4, healing laser therapy protocols for the purpose of quickly resolving acute and chronic nerve, disc, and joint pain. We provide a warm and healing atmosphere combined with healthy hospitality and a "can- do" attitude that is unique in healthcare today. This provides an engaging and memorable experience to each of our patients.
We specialize in treating the pain and symptoms resulting from Spinal Stenosis, Disc Herniations, Disc Bulges, Peripheral Neuropathy Treatment, Medically Directed Weight Loss, Large Joint Pain, and Spine Pain. We utilize leading-edge Treatments of Deep Tissue Laser Therapy and Spinal Decompression.
Our clinic has been teaching patients about pain and Neuropathy for years and has been featured on KOMO radio, KING 5's New Day Show, nationally syndicated Health Matters Today, many issues of the Seattle Times and in the Bellevue Reporter.
We have found that education about what patients are dealing with is a key factor to their recovery.
Over the last several years, we have performed thousands consultations and examinations. We have found that many patients had been told that there was nothing that could be done for them.
Many have been prescribed one of the many pain reliever opiates or anti-seizure drugs such as Neurontin, Topamax, Lyrica, or Dilantin. These drugs were developed to treat epilepsy. Many others have been given Capsaicin, a cream containing a substance found in hot peppers, a Lidocaine patch, and antidepressants.
Proper diagnosis is the first step in determining if a patient can be helped. The difference between the large and small fiber nerve damage is paramount to that determination. Evaluations are used to tell us about the extent of the large fiber damage. Large fibers are the nerves that control the actions of muscles and organs of the body. Sensory tests are used to reveal small fiber damage.
THE TEAM
---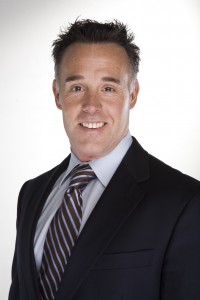 Dr Kevin Polzin
Kevin Polzin, DC DAAMLP
Palmer University of Chiropractic – 1991
Fellowship State University of New York Medical School, Spinal Biomechanics and Trauma(c)
Diplomate American Academy of Medical Legal Professionals
Dr. Polzin has been serving in the health care community since 1991. He is Cum Laude graduate of the prestigious Palmer University in Davenport Iowa. After 16 years of successful practice in Mill Creek, Washington, Dr. Polzin took a sabbatical in 2007 to attain additional advanced training. His objective was to attain a further understanding of the nervous system and how different spinal disorders affect the function of the body. Dr. Polzin studied neurology, pain management, spinal decompression, peripheral neuropathy, and nutrition. Dr. Polzin is a sitting candidate for the distinction of Diplomate from the American Academy of Pain Management.
In early 2009, Dr. Polzin returned to active practice in downtown Bellevue, Washington to help those suffering with severe neurological conditions utilizing revolutionary non-invasive treatment protocols that offer immediate results.
His highest calling is giving life back to the lifeless, turning hopelessness into personal empowerment, transforming fatigue into energy and replacing disease with thriving health.
Dr. Polzin's passion for the healing arts started in his early childhood. With the original desire to become a cardiac surgeon, his plans changed drastically during his Pre-Medical studies at The University of Alberta. His father experienced a very serious accident that left him with no sense of smell or taste, vertigo, tunnel vision, and tinnitus. After many months of care, exploratory neck and brain surgery was their final only option for possible relief. After determined encouragement by a family friend, Dr. Polzin's father was evaluated and treated by a chiropractor. This proved to be the help he needed and he regained vitality almost instantly after relieving the pressure from his spinal column due to a mal-aligned upper cervical vertebrae. Dr. Polzin's father now lives a symptom-free life. As Bellevue Pain Institute is dedicated to a least-invasive-first philosophy, Dr. Polzin happily joins the team as the lead chiropractic physician.
Dr. Polzin has established highly effective treatment parameters for difficult cases, including -Peripheral Neuropathy -Herniated or Bulging Discs -Spinal Stenosis -Fibromyalgia -Chronic Pain Syndromes -Reflex Sympathetic Dystrophy, as well as symptoms related to brain injuries and strokes. Dr. Polzin regularly attends workshops, seminars, and courses that enable him to provide the best possible care for his patients. Read Dr. Polizin's Curriculum Vitae
---
Dr Cofano
Dr. Gregory Cofano
Gregory Cofano, DC DIBCN(c)
Palmer University of Chiropractic – 2010
Diplomate International Board of Chiropractic Neurologists(c)
Dr. Cofano enjoys providing the highest standard of neuro-musculoskeletal care to the patients of greater East-side. Dr. Cofano earned his Bachelor of Science degree from the University of Pittsburgh and went on to graduate cum laude from Palmer College of Chiropractic Florida Campus. After graduating from Palmer College, received advanced training in Evidence-Based Clinical Practice, Permanent Impairment Ratings, Electrodiagnosis, and Chiropractic Neurology. Currently, he is board eligible in Chiropractic Neurology. Dr. Cofano maintained Assistant Professor privileges at Palmer College of Chiropractic for 5 years where he taught in the outpatient clinic and published clinical research studies. Dr. Cofano was active in delivering post graduate lectures and has presented research at the Association of Chiropractic Colleges Educational Conference and Research Agenda Conference in Washington, D.C.
Dr. Cofano believes that manual neuro-musculoskeletal treatments incorporated with myofascial techniques, and rehabilitative exercises best serves the patient.
"It is my goal to take the best scientific evidence incorporated with my clinical experience and the patient's preferences to deliver excellent patient care."
---
Lisa A. Pujol Boe, MD
Dr. Boe provides personalized medical care as a Board Certified Diplomate of the American Board of Internal Medicine specializing in adult medicine.
Dr. Boe received her undergraduate degree in Anthropology from the University of California, Berkeley where she focused on Medical Anthropology and Archaeology. Her interest in how culture and environment affect disease in certain populations led her to pursue a Master's Degree at Arizona State University where she was a researcher for the National Institutes of health, exploring the relationship between genes and the development of diabetes in the Pima Indians.
She continued her education at the University of Arizona in the College of Medicine earning a Doctorate in Medicine in 2002. Upon graduation from the University of Arizona, Dr. Boe was distinguished with the Bringhurst Award for Exception Service for her commitment to providing free medical care to the underserved people in the Tucson area.
In 2013, Dr. Boe was selected by the USCIS (U.S. Citizenship and Immigration Services) to become a Civil Surgeon and provides government required medical exams and immunizations when required. Dr. Boe was selected to direct the Primary Care Team for the new Gero-Psych Unit at Evergreen Health Monroe, for Fairfax Behavioral Health.
Throughout her clinical training experience, Dr. Boe has valued each patient's personal story and needs. With more than ten years as an award winning Hospitalist for excellence in patient care, Dr. Boe brings an extensive knowledge base to the team at Bellevue Pain Institute to better serve our patients in both their overall health, Internal Medicine and pain management.